Made in-house in Burnaby, B.C.
Seville Tailors delivers more than just your average suit. We offer professional, high-quality bespoke designs for men and women.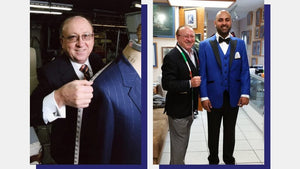 Our Story
Our founder Pat Cocco is a Master Tailor with over 60 years of experience designing and customizing celebrity wardrobes. You can see examples of his outstanding work with stars like Don Cherry, Richard D. Anderson, Ben Affleck, Robin Williams and a host of other stars.
Pat's tailoring expertise extends to tailoring uniforms, legal attire, kilts, topcoats, Western suits and other garments. If you can wear it, the Seville Tailors team can customize it to fit you perfectly.
View Media
About Pat Cocco and Seville Tailors
At the age of ten, Pat Cocco began his tailoring apprenticeship in his hometown of Morrone del Sannio, Italy. This was the start of his journey to becoming the Master Tailor he is today.
He served as a designer and product developer for two of Vancouver's most prestigious manufacturers for over twenty years before he decided to strike out on his own to found Seville Tailors.
Seville Tailors is committed to providing excellent garments for women as well as men. This promise is especially close to Pat's heart because it is made in memory of his beloved sister. 
View Media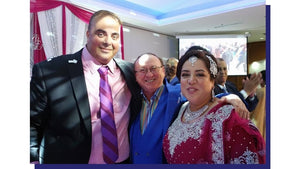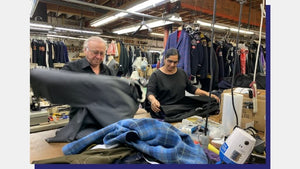 Our Commitment to You
When you need a seamstress Burnaby residents know that Seville Tailors is the place to go. Our unwavering commitment is that you will be delighted with your bespoke commission before leaving our care.
We want every client to be proud to own a Seville garment, so we adhere to the following principles: complete honesty, supportive teamwork, collaboration and communication, dedication to top performance
We measure the success of this code not just in profits but in our word-of-mouth reputation and repeat client base.
Shop Now
Call to Book an Appointment